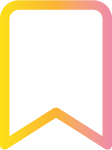 An introduction to NEC
The New Engineering Contract (NEC) was first published in 1993. Its defining factors included being written in plain language and promote best practice procurement of works, services and supply.
From its initial inception up to the present day, NEC contracts aim to facilitate the implementation of sound project management and procurement principles and practices, as well as defining legal relationships.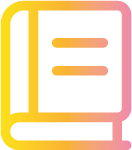 What is an NEC contract?
From the outset, the NEC suite of contracts has been designed to follow three key principles. This can be simply put down to a collaborative approach between parties – reliant on good working relationships – followed by the flexibility to work in a range of commercial situations, and lastly, the use of clear and easily understood language and structure.
Since its earliest development through its various revisions over the years, these three pillars have undoubtedly redefined project management for the industry.

How NEC is structured
NEC contracts are suitable for procuring a range of works, services and suppliers and offer major cost and time-saving benefits, as well as enhancing quality.
Works: Construction, refurbishment and decommission of structures. Developments could include houses, schools, hospitals and leisure facilities, as well as infrastructure covering transport, energy, water, waste and industry.
Services: Engineering, architectural, project management and consultancy works. Contracts can also cover support services, such as facilities management.
Supply: High-value goods and services such as cranes or complex plant, as well as low-risk items such as building materials and products or personal protective equipment.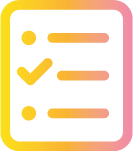 NEC contract options
Since its first inception, the NEC suite of contracts has evolved into a 2nd, 3rd and now 4th Edition, released in 2017. This is to enable feedback and continuous improvement to aid best practice within procurement.
Within the Engineering & Construction Contract (ECC), for works – there are six different main options for procuring work, which operate in various ways with pros and cons that enable clients to make the most informed decision.
Option A: Priced contract with activity schedule – often used on projects such as infrastructure, buildings, highways and process plants. This option contains a priced lump sum contract linked to a contract programme with an activity schedule. Each activity on the schedule is then allocated a price. This is a simplified payment process, with greater cost certainty but for contractors, there is no provision for part payment – only for completed activity.
Option B: Priced contract with bill of quantities – Compared with Option A, the main difference is the use of a bill of quantities (BoQ) – similar to that of a Joint Contracts Tribunal (JCT). It can be used on projects such as infrastructure and buildings. The BoQ will contain project specific measurements derived from drawings and specifications.
Each measurement will then be linked to a rate. There is greater cash flow flexibility for all parties. Where there are multiple elements of work into a singular rate, it can be difficult to assess how much of the work is complete.
Option C: Target contract with activity schedule – is an open-book contract set against a target contract price, more commonly known as the target price. It requires full transparency on Defined Cost to be in place during the administration of the project.
This option encourages parties to work more collaboratively – success and failure is shared, which can reduce disputes. However, some share ranges can be disproportionate, and care should be taken to avoid financial risk.
Option D: Target contract with bill of quantities – similar to Option B as both use a BoQ, but with slight changes. And like Option C, financial loss and gain is shared by both parties, however a BoQ is used to make up the price of the works.
Option E: Cost reimbursable contract – allows the client to pay the actual cost of the contractor's work on an open-book basis – but this places a large financial risk on the client. It can be useful where emergency work is required, however there is less cost certainty for the client and an inability for parties to accurately plan cashflow.
Option F: Management contract – is intended for construction management-type procurement and can be combined with other option clauses and choice of sub-contract to provide for a tailored risk management approach. Option F is also a cost reimbursable contract (see Option E) where the financial risk is taken largely by the client.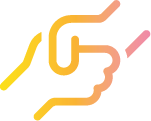 How does NEC help your projects?
When adopted, the overall aim of NEC contracts is to make successful project delivery more attainable, and the process within it more collaborative and transparent.
From the outset, the mission of the NEC has been 'to provide clarity, flexibility and stimulate good management' which has been reviewed and adapted through its four versions to keep up with feedback and trends.
NEC contracts are endorsed by both governments and industry bodies and have been proven to help deliver large-scale projects, while adhering to the critical Construction Playbook principles. The various NEC options can suit a range of needs and can be used in any economic sector and any jurisdiction for the best project performance.
Part of keeping your contracts running smoothly is not only choosing the option that works best for your project but opting for a tool that can keep track of the journey. Sypro's Contract Manager helps teams keep all their contracts in one place, to help streamline operations.
All users can fully interact within the digital space, for positive collaborative working, able to keep on top of changes and risks at every turn.