SEN schools are responsible for providing education and support to students with a range of needs, covering physical disability, behavioural challenges, neurodivergence and learning difficulties. Just like any educational facility, these schools face a range of risks across health and safety, legal and compliance, and finance. However, the variety of risk factors they face are much more numerous, and the negative impact of not managing these effectively is felt more keenly by pupils due to the specialised support they need.
Statistics reveal the need for getting it right, showing that in the academic year 2021/22 just under 1.5 million pupils in England had special educational needs. This was an increase of 77,000 pupils from the previous year and is a number that continues to rise each year.
Why is risk management important for SEN schools?
In March 2023, the government released its Special Educational Needs and Disabilities (SEND) and Alternative Provision (AP) Improvement Plan, named 'Right Support, Right Place, Right Time.'
The paper opens by stating "Children only get one childhood. They deserve to get the support they need to thrive and prepare for happy, healthy and productive adulthoods. For children and young people with special educational needs and disabilities (SEND), or in alternative provision, this is especially vital."
This opening statement encapsulates the heart point of getting the right tools into the hands of those running SEN education facilities, making sure staff can really focus on providing the excellent, safe and engaging environment that helps pupils thrive.
Enter risk management software. Implementation of such technology takes the heavy lifting and heavy thinking out of the processes around compliance, operations and asset management.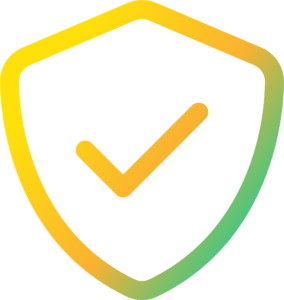 Maintenance of a safe and positive environment
Arguably the most important benefit born out of use of a software like Risk Manager. With the specialised support SEN pupils require, it is important to consider the wider, more specific risks that may arise.
Potential hazards can be identified, tracked and monitored, allowing schools to implement the appropriate preventative measures to both effectively manage incidents if they do happen and reduce the likelihood of future occurrence through effective reporting. For example, where hoists are required for physical movement of pupils, this potential risk must be charted into the system and inform regular maintenance checks to make sure it remains operational.
Reactive maintenance can also be managed quickly and efficiently, minimising disruption. This is not only practical management but makes sure that the environment functions in the way it was designed. For example, damage to elements in a classroom may interfere with acoustic or lighting elements, that are carefully designed to create the best environment for SEN pupils who may be more sensitive to these factors.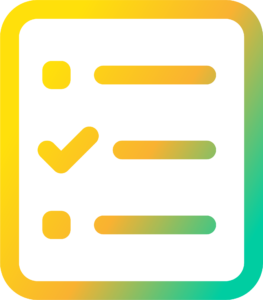 Improved compliance
Whether it's making sure that equipment is checked, maintained and updated to remain compliant, or managing post-incident processes in the appropriate manner, compliance is king. Having full audit trails for all data will help with compliance especially for inspections.
Organisations have all manner of compliance considerations, but SEN schools are subject to a range of unique regulations and requirements. Ranging from standard health and safety through to disability discrimination laws, these must be met to avoid costly penalties, reputational damage or legal ramifications.
Alerts and reminders can be attached to important deadlines, making sure that necessary steps and documentation are handled at the appropriate time. This system also allows the allocation of certain tasks to certain people, making sure there is no confusion on responsibilities within the staff body.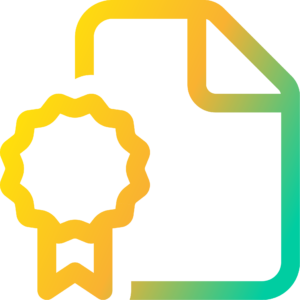 Enhanced decision-making and efficiency maximisation
All data pertaining to risk, incidents and compliance is housed in a central place. By analysing this data, SEN schools can identify trends and make strategic decisions to improve the overall functioning of the school and estate.
Risk management software also provides insights to inform effective resource allocation. By identifying areas of risk and prioritising appropriately, SEN schools can ensure that they are using their resources to maximum effect, which works to improve outcomes for students by directing the right things to where and when they are most needed.
Equally, the ability within Risk Manager for users to allocate tasks and actions to individual staff members, along with housing all communication, removes any ambiguity or opportunity for misunderstanding – making sure that all processes are clear, transparent and easy to follow from start to finish.
Software exists to make things quicker and easier. Automating many elements of risk management – such as incident reporting and reactive actions, and regular maintenance tasks – does just this for users. Ultimately, this saves all-important time, which can be funnelled into other tasks that improve education.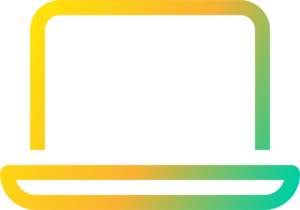 Bespoke software to suit every SEN school's specific needs
While SEN schools do receive more funding for the management of specialised assets, these assets are generally more expensive and overall funding. Anywhere funds can be streamlined through effective investment – such as software tools – will serve to maximise management budgets and allow more to be funnelled back into education.
When choosing a risk management software solution, it is important to choose a system that is tailored to the unique needs of SEN schools and that provide the necessary features and capabilities to effectively manage risk in this context.
Our Risk Manager solution is well equipped for this, helping keep on top of regular maintenance to avoid bigger, more costly repair jobs further down the line, and avoiding any penalties from lapses in compliance.
We are proud to support more than 1,000 educational sites – covering SEN and mainstream provision – to make sure that as much time and resource goes directly into the education of the next generation.
To book a demonstration of Risk Manager, please get in touch today.