We would like to welcome our new finance manager, accountant Stefan Harsley to team Sypro. Find out about what Stefan believes accountancy and psychology have in common and more.
Tell us how you came to be recruited by Sypro?
I found out about the role through a recruiter on LinkedIn. The position and the company sounded exciting so I put myself forward and was sold as soon as I saw the bar!
What are your day-to-day duties?
My main focus right now will be implementing new financial software, reviewing the credit control processes and providing insight and analysis on the monthly figures.
You're an accountant with a degree in psychology. Can you see a use for that in business?
I think psychology has a place in every business, whether it's understanding why people think the way they do or being conscious of the mental wellbeing of those around you. Everyone learns and understand information in different ways, finance these days is a service so it's definitely been an advantage!
They say training to be an accountant takes years?
It's definitely taking me a while that's for sure! There's a lot of studying to do, and I have been doing mine alongside my job for the last few years but I am sure it will all be worth it in the end… or knowing my short attention span I will qualify and go do something completely different!
You mention you once worked as a volunteer for the Samaritans. That must have been an eye-opener?
It was definitely something that put a lot of my life into perspective, and it is always important to keep in the back of your mind that you never know what someone else might be going through.
You have an interest in mental health? 
I have always found the idea of how people work to be interesting, and over the years I have known friends and family that have suffered from poor mental health. If I could give one piece of advice it would be to treat your mental health in the same way you do your physical health – if you wouldn't continue to walk around with a broken leg then don't let yourself carry on suffering without help for any mental health issues either so don't shrug it off!
You have lived in Hull all your life so what is the attraction of the city?
The accountant in me wants to say the cheap cost of living! But to be fair, there are plenty of unique things about living in Hull, some of them are even good – there are plenty of good nights out to be had, restaurants and galleries to visit and it was a great student experience too.
The end of lockdown is on the horizon. Do you have any plans to travel once the sanctions are lifted?
I had two holidays cancelled before the lockdown for Mexico and Las Vegas so those definitely need to go back in the calendar! My friends and I are planning on doing an Interrail trip around Europe which I am quite excited to get planning too.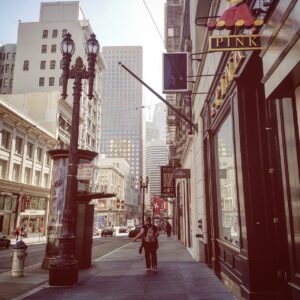 How do you pass the time away from the office?
In the land before Covid, I enjoyed spending most of my weekends out or away, whether it was for live music, weekends away or the weekly pub quiz. Though I do need to recharge the batteries every so often, I quite like reading, gaming or binging a TV series.
Can you recommend any good books or a Netflix series we may have missed?
I just finished reading Ready Player One (even better than the film) and there is a sequel book coming out soon – would definitely recommend!
Good luck in the new job, Stefan and thanks for taking the time to chat.